How do I create a new Genboree Group?
Go to http://www.genboree.org
Log in if necessary
Click on the 'Workbench' tab or directly visit the Workbench http://genboree.org/java-bin/workbench.jsp
Drag the Host to the Output Targets window

For most users this will be 'genboree.org'

Click 'System/Network' -> 'Groups' -> 'Create Group'
Enter a Group Name
Optionally enter a Description
Click Submit
Click Refresh to see your newly created Genboree Group in the Data Selector window
This tool will create/add a new group in Genboree. Note that the group to be created should NOT already exist at the target host (i.e. a Genboree installation at a particular site). The Groups menu also has tools for managing your group, including editing Group information, Deleting a Group, adding new users, and updating roles of Group members (i.e. subscriber, author, administrator). You can also send messages to everyone in your Group through Genboree.
Go to the Genboree Workbench¶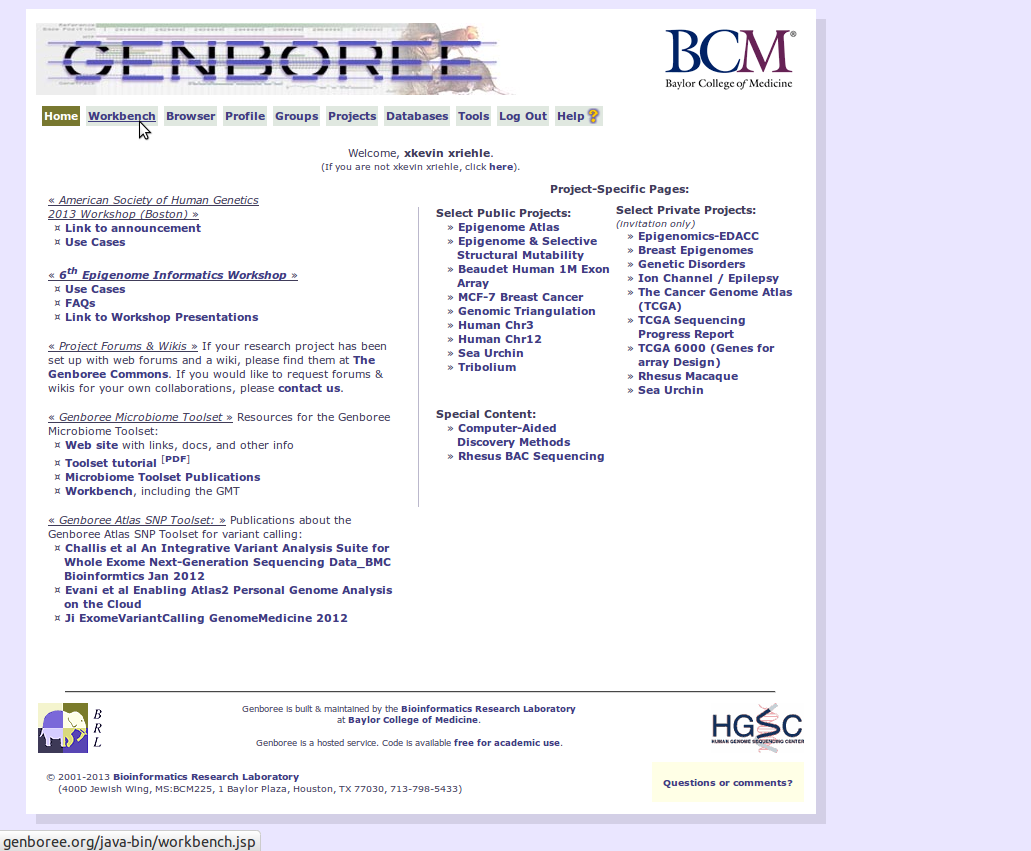 Drag the Genboree Host (i.e. 'genboree.org') to Output Targets¶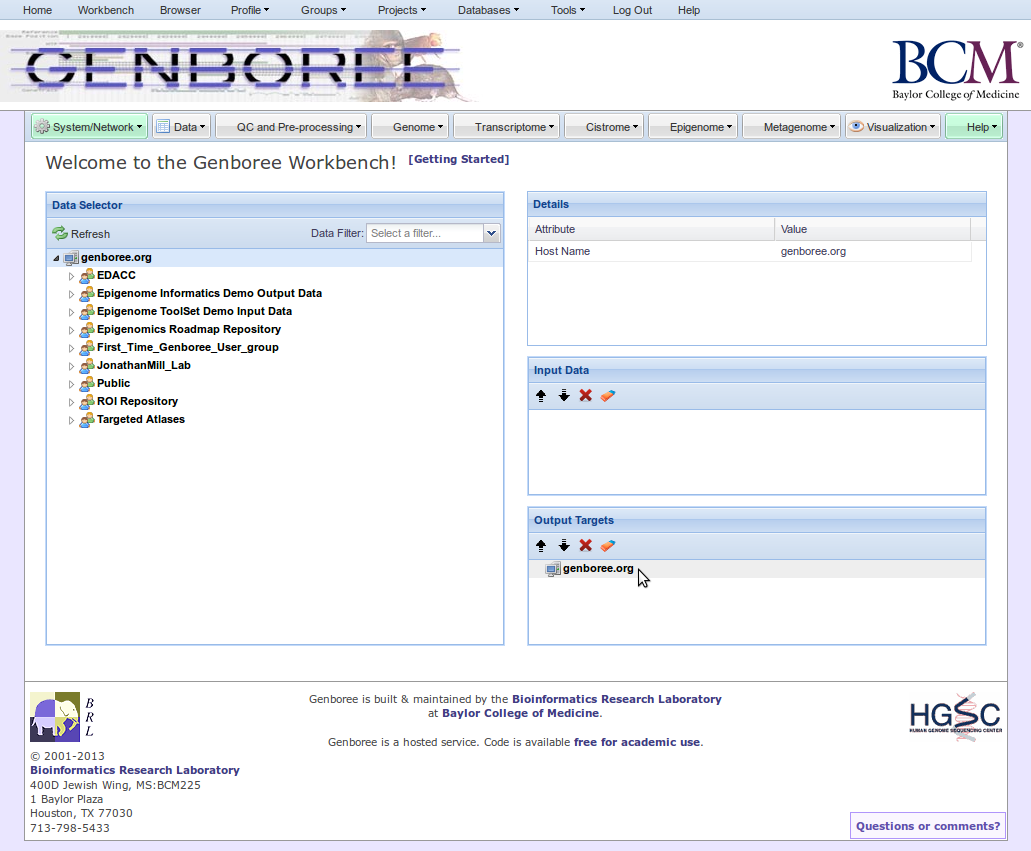 Select System/Network -> Groups -> Create Group¶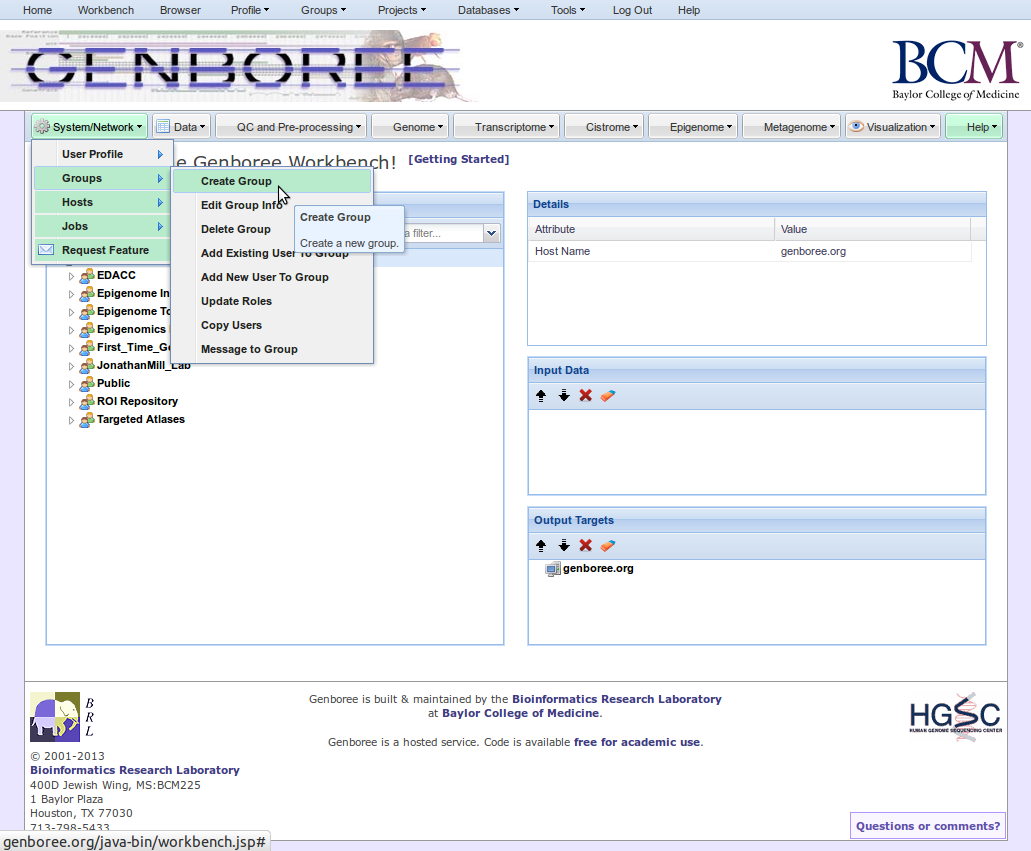 Enter Genboree Group name and optional description¶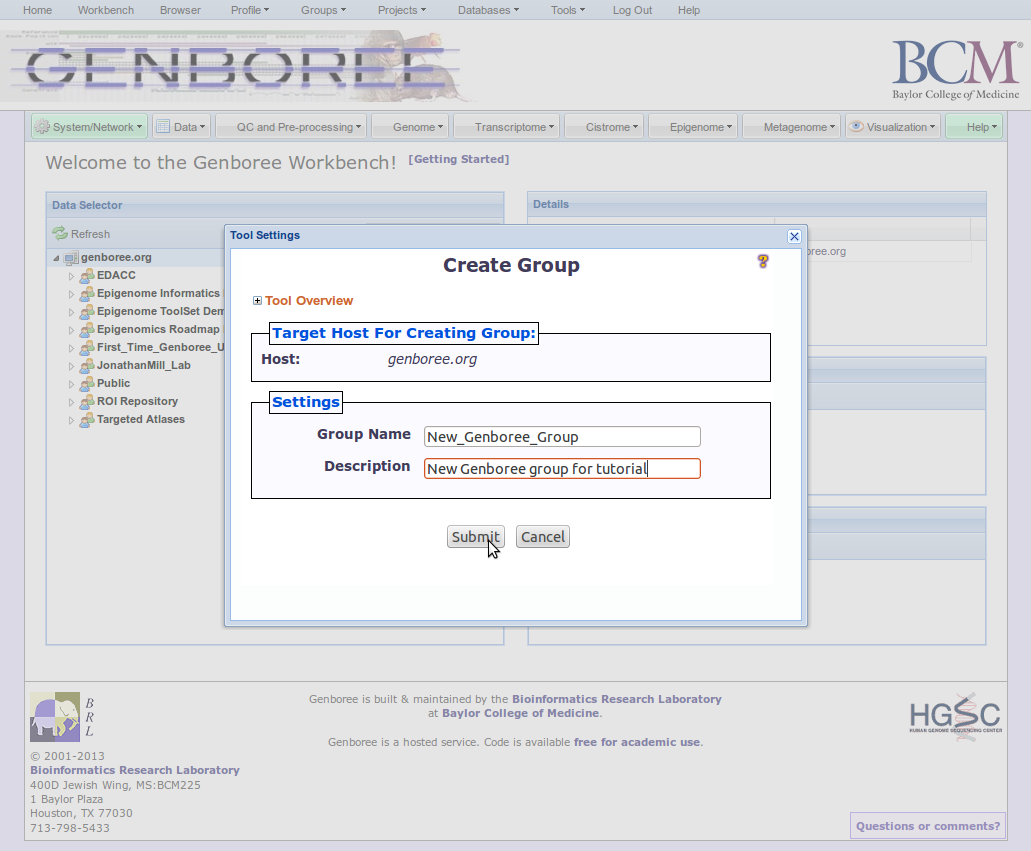 Select OK after you have created your Genboree Group¶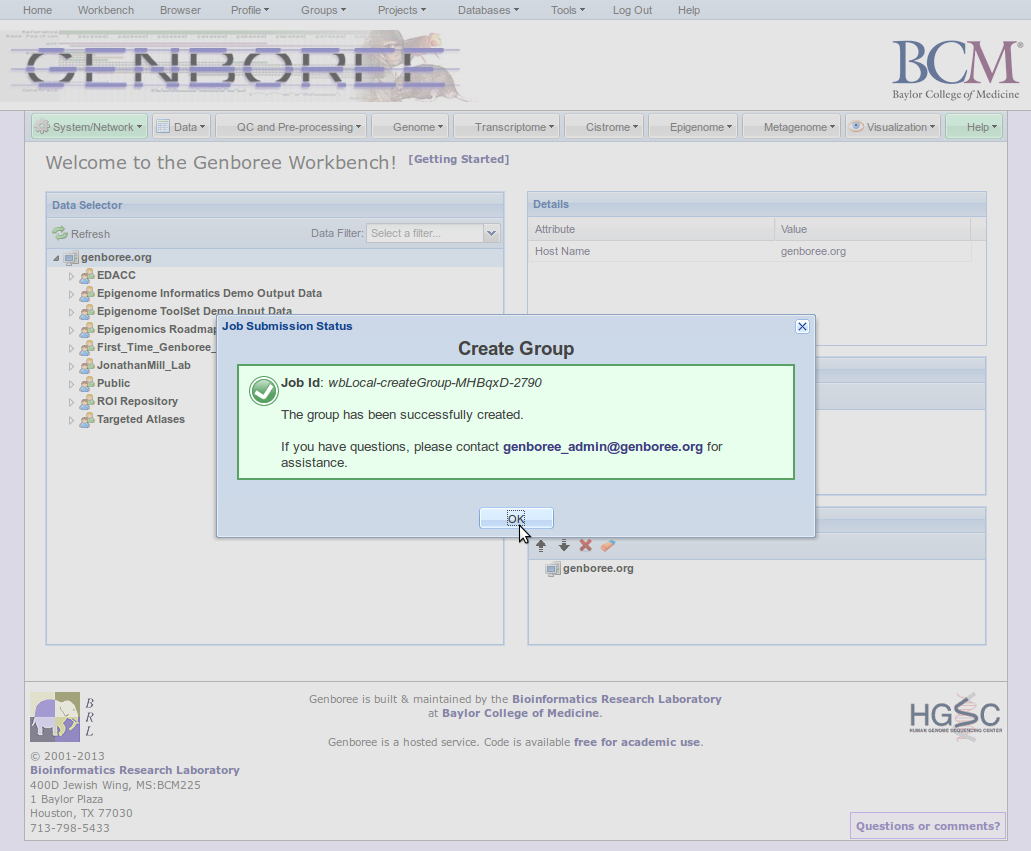 Click Refresh to see your newly created Genboree Group¶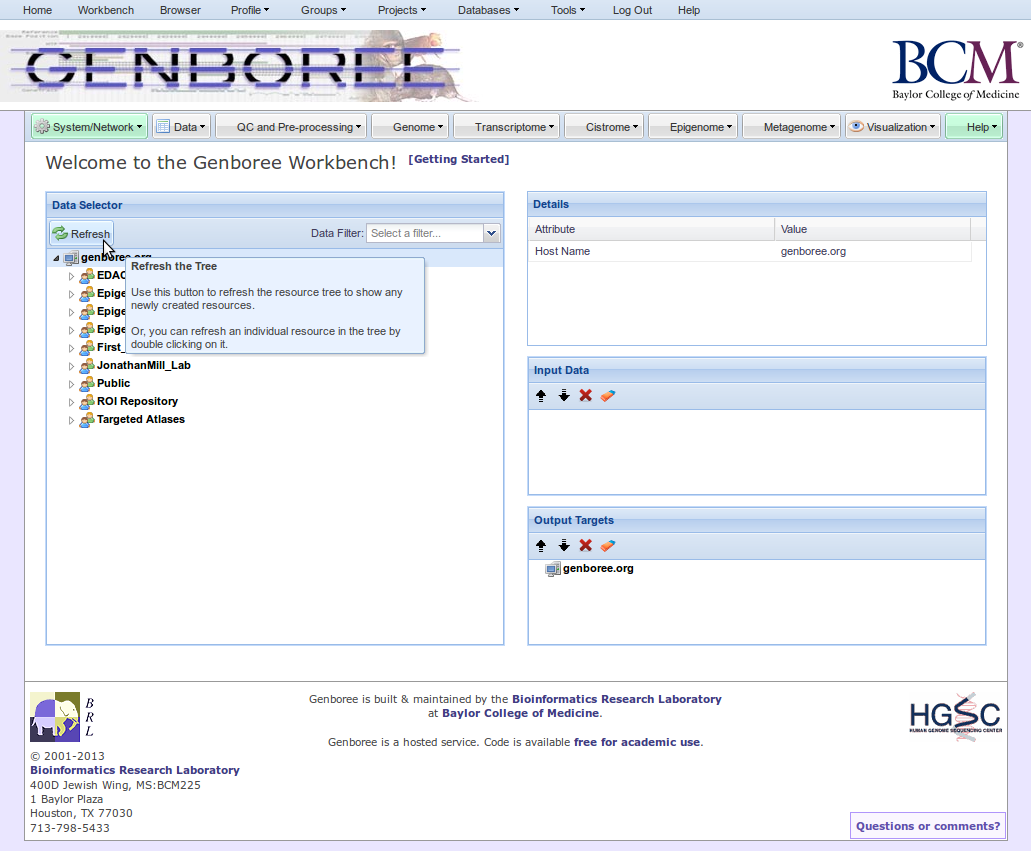 See details of your Genboree Group in Details window¶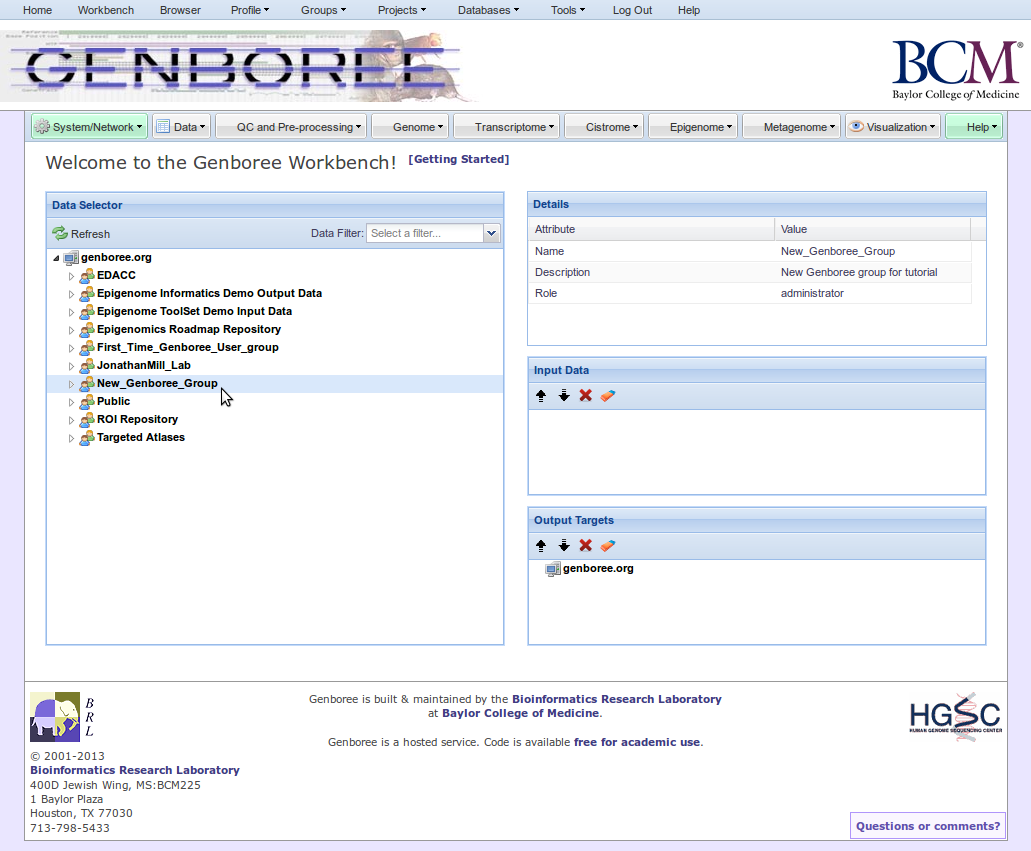 Also available in: PDF