Creating Your FTP Account and Remote Storage Area¶
You will be submitting your files for processing through our FTP server (ftp.genboree.org).
Creating a Genboree Account¶
Before you can obtain an account on our FTP server, you will first need to create an account on Genboree: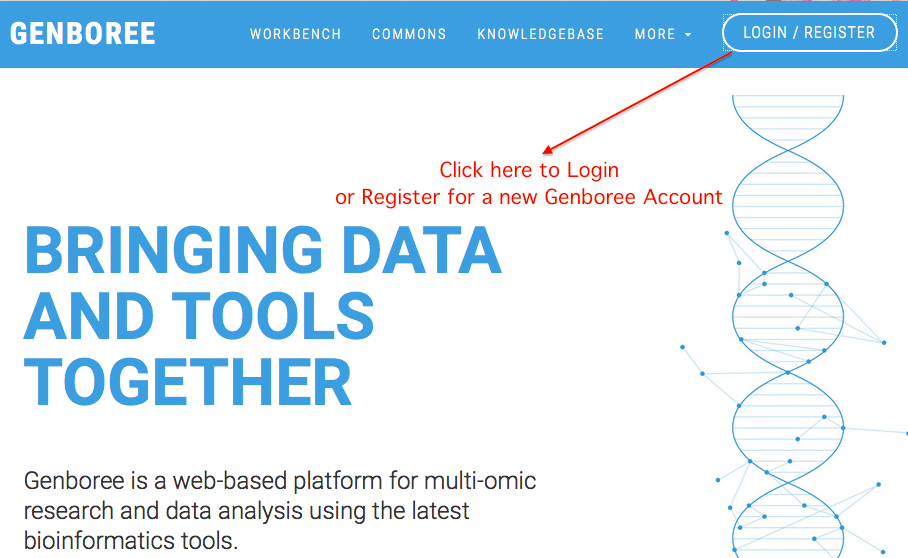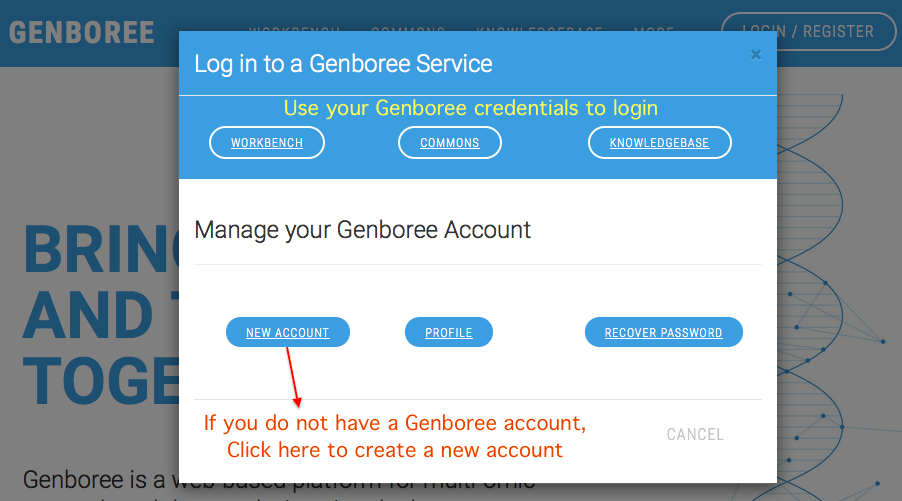 Creating an FTP Account¶
After you register for an account on Genboree, you will be able to log into any part of the Genboree website (Workbench / Commons / KB).
To activate your GenboreeKB access, go to GenboreeKB and log in using your Genboree username and password.
E-mail Sai Lakshmi Subramanian, member of the DCC at BCM, with information about your lab,
including your lab's name, your PI's name, and your Genboree username.
Sai will create an FTP account for you and then send you the name of your lab's private, unique directory.
This directory will be used for submitting data and will be restricted to your lab.
The directory will be named after your PI - for example, if my PI was John Smith, then my directory would be called "exrna-JSMIT1".
Multiple people can share the same directory for submitting files, so long as they're all part of the same lab / group.
Your login information (user name and password) will be the same as for your Genboree account.
Once you log in, you will be able to see your lab's shared directory.
Genboree FTP Server Details¶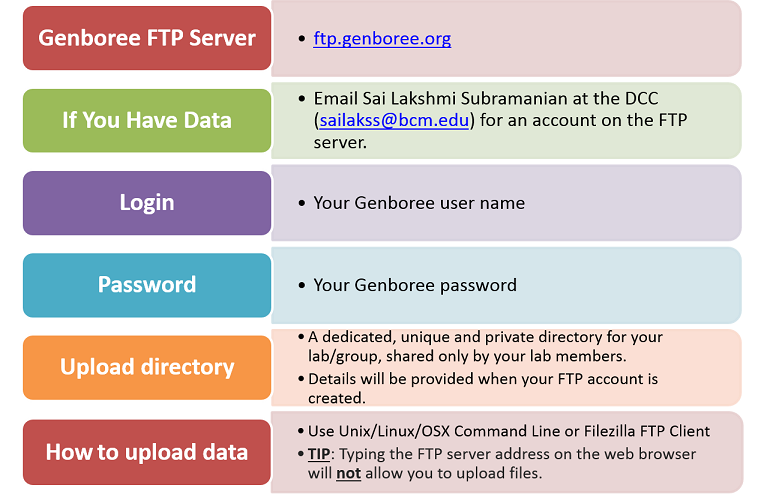 Summary¶
Create an account on Genboree
Activate your GenboreeKB account
E-mail Sai Lakshmi Subramanian with information about your lab (lab name, PI name, Genboree user name)
Wait for e-mail confirming that FTP account has been created