Editing an Existing Document¶
While viewing a document, you can update the values of properties if you have sufficient privileges to edit the document. By default, edit mode will be turned off when you open a document for viewing.
To Update a Property Value¶
Click Manage Documents » Edit Document from the left panel. You will see that Edit Mode is now ON (See Figure below).
Double click the property value to start editing the value.
After making changes, click the Update button (as shown in Figure).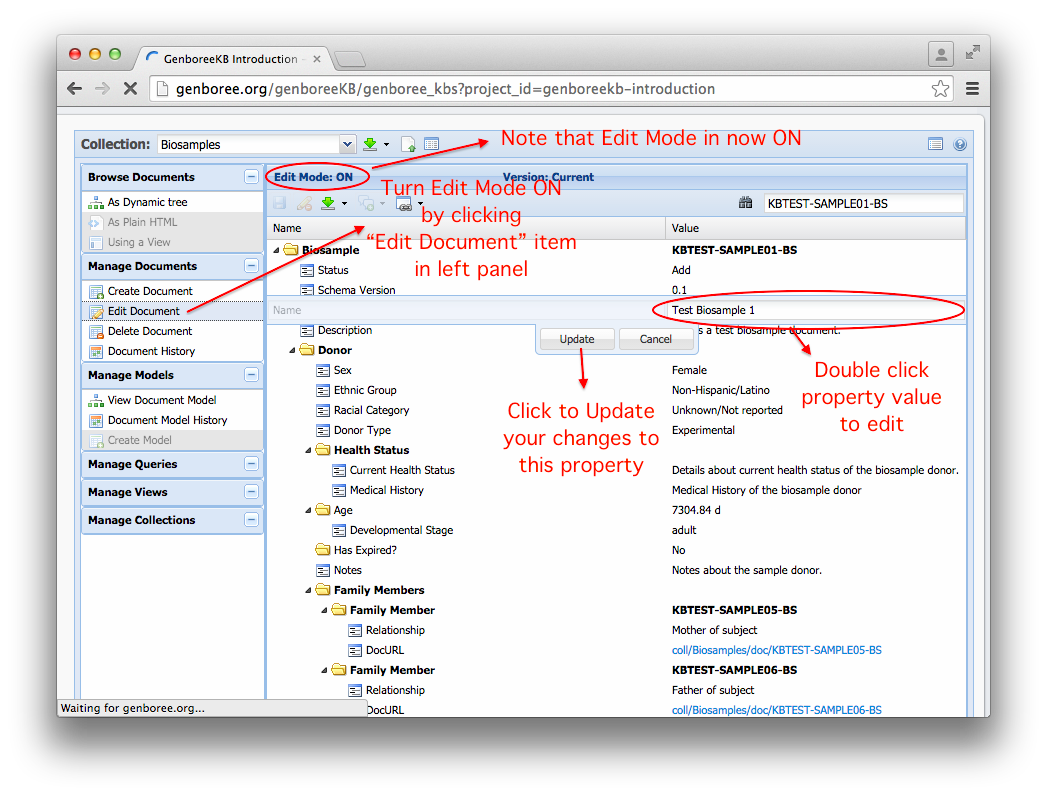 Properties Flagged for Saving¶
All properties that are edited will be marked with a red flag. This flag indicates that the document needs to be saved in order for these changes to be recorded in the KB.
A new version of the document is created every time the document is saved. For more details, see Document History.