Document History¶
GenboreeKB allows you to track the revision history of documents. Every time a document is updated and saved, a new revision of the document is created.
To View Document History¶
Click Manage Documents » Document History from the left panel to view document history.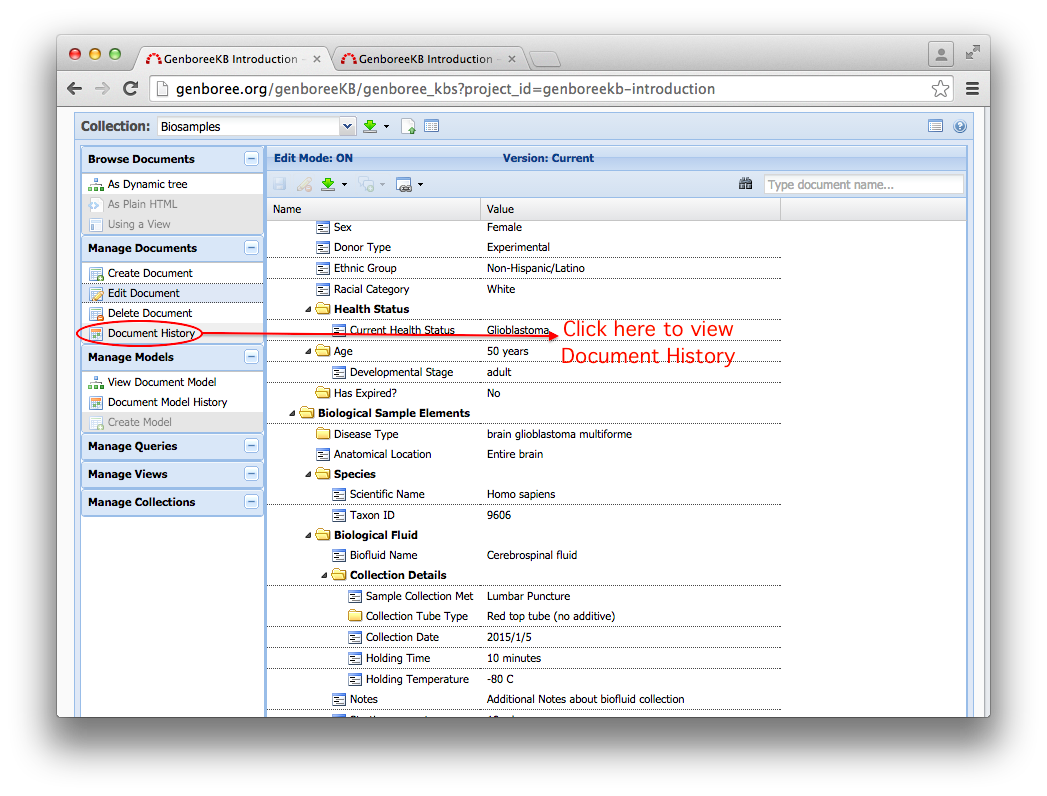 To Track Document Versions¶
Document History tracks the name of the user, their email, and the date/time when the document was changed.
The Version Id provided in the history represents a global version tracking counter for all documents and models in the collection. You can click on the Version Id to view previous revisions of the document.