GenboreeKB exRNA Metadata Tracking System - Navigating the Metadata UI¶
Overview
Step-by-step Instructions to Use GenboreeKB¶
In order to see TEMPLATES and EXAMPLES for the various collections you'll be browsing, refer to exRNA Metadata Standards.
Login¶
Log in to GenboreeKB using your Genboree user name and password.
If you are a member of the ERCC, you will be able to access both the public Atlas and private, ERCC-only Atlas.

In order to get access to the private Atlas KB, you will need to contact "Emily after you login for the first time.
One of us will grant you permission to see the private Atlas KB in your Projects page.

Non-ERCC members can only access the public Atlas.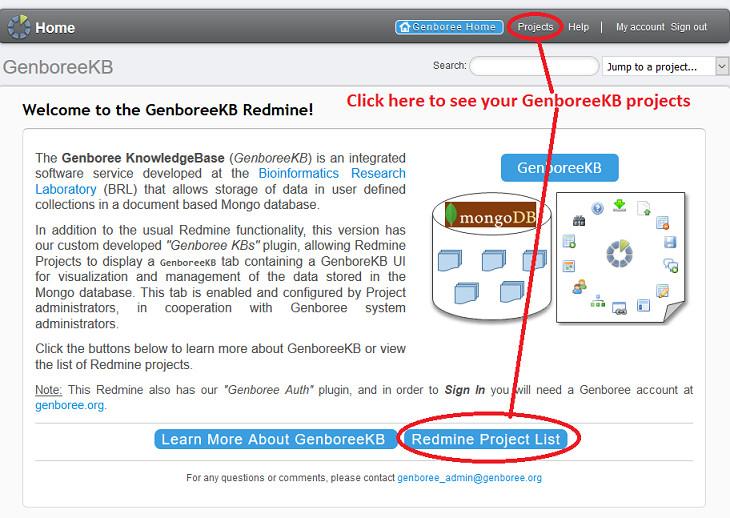 GenboreeKB Basics¶
Select the Project "exRNA Metadata Standards"¶
Accessing exRNA Metadata GenboreeKB¶
Select Metadata Collection¶
Create New Metadata Documents¶
Add Sub-properties¶
Saving Document¶
Browse Existing Metadata¶
Search and Browse Existing Documents¶
Edit Existing Documents¶
---
Dynamic Retrieval of Bioportal Ontology Terms¶
---
Upload and Download Metadata¶
Bulk Upload of Docs¶
---
Download entire collection or a single document¶
---
Data Models¶
View Models¶